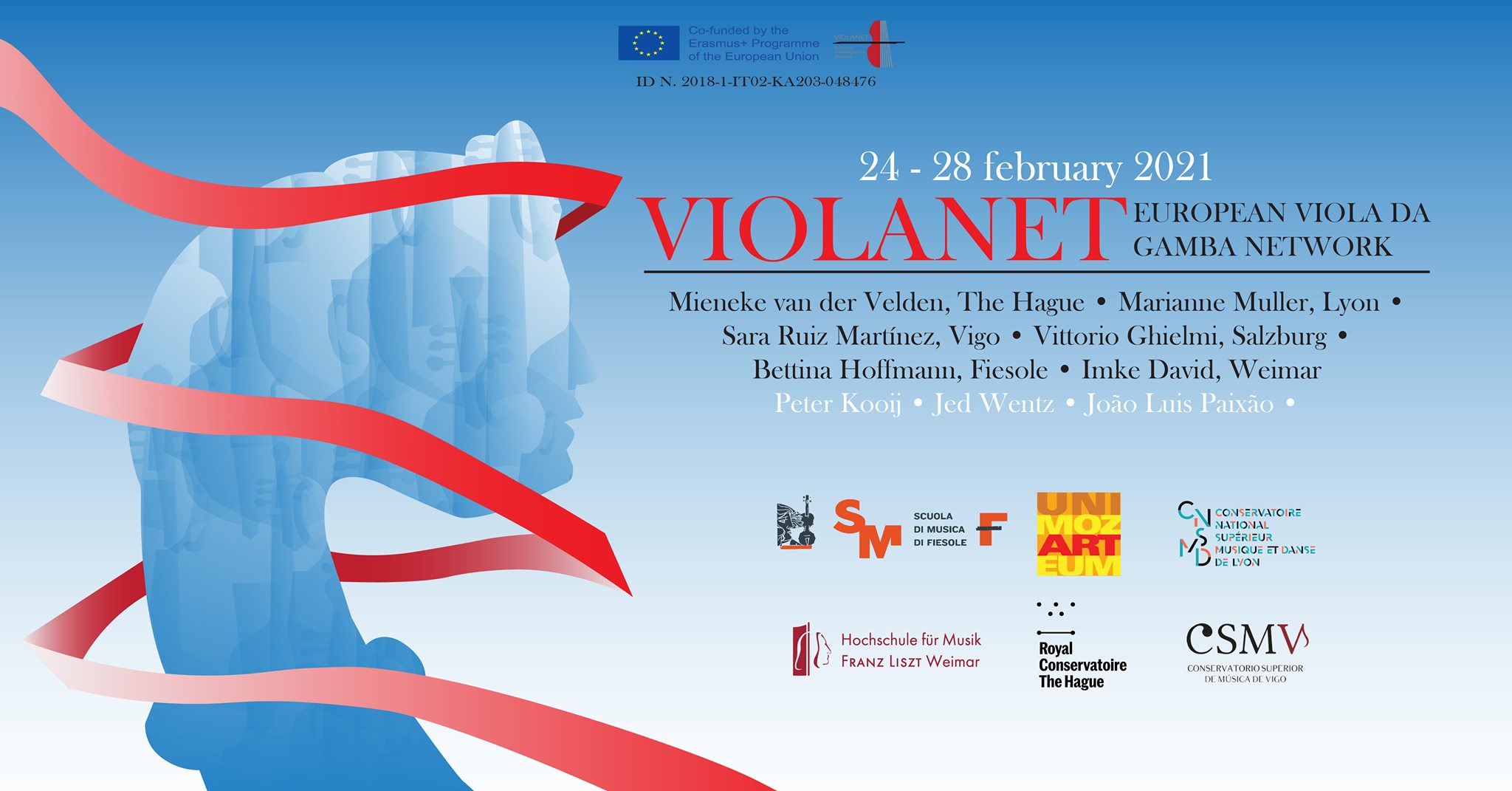 "As part of the transnational training activities of the VIOLANET project (European Viola da gamba Network) Koninklijk Conservatorium will be hosting an online event between the 24th and 28th of February 2021! You can expect lectures, concerts and a final presentation and final concert streamed online to all people interested! All students and teachers from all departments are welcome!
Moreover, in parallel, there will be many virtual masterclasses, round-tables, and more, taking place for the Viola da Gamba students of participant partner universities. These are closed to the public at large."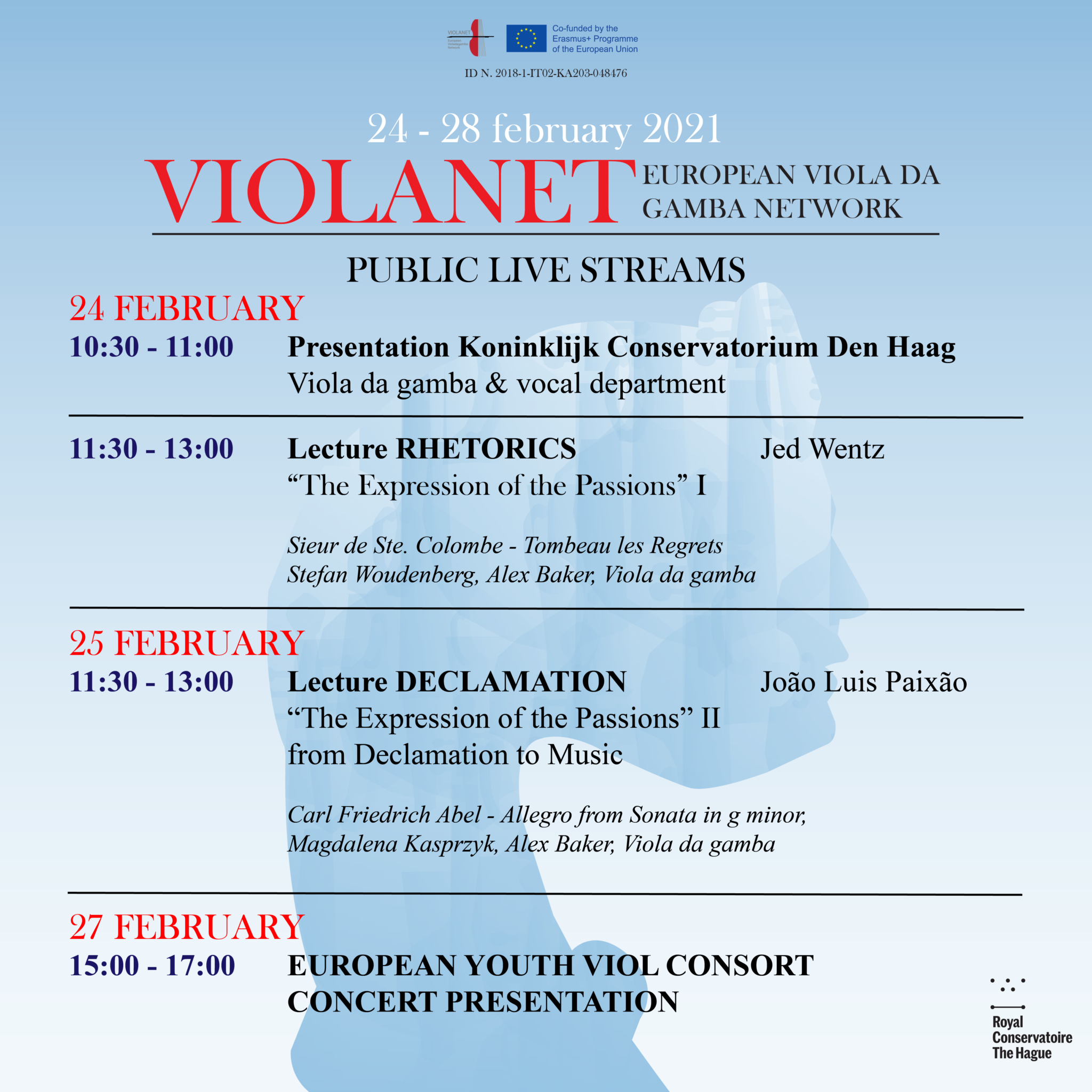 "Violanet aims to develop a European network between universities and institutes of higher musical education to create courses of study for the Viola da Gamba, strengthening the skills of the music students, promoting teaching methodologies and innovative tools for teachers, enhancing cooperation between European university institutes and disseminating music for viola da gamba through concerts, recordings, open classes and conferences.
The project was born from the positive experience of the "Italian Day of the Viola da Gamba" (founded in 2011 at the Music School of Fiesole and awarded with the Medal of the Presidency of the Republic), which over the years has managed to create a fruitful network of contacts and exchanges between teachers and students, musicians and instrument makers. professionals and amateurs, and become a reference event for experts. The project is promoted by the Music School of Fiesole and involves the Mozarteum University of Salzburg (Austria), the National Conservatory of Music and Dance in Lyon (France), the Hochschule für Musik Franz Liszt in Weimar (Germany), the Royal Conservatoire The Hague (Netherlands) and the Vigo Conservatory of Music (Spain)."
https://www.koncon.nl/violanet-project-week?fbclid=IwAR1R4vcZPtK14eyOgBijK-aCFRogYBEh8ZtNCIT3NkSE7Wgz8RlsHxkwRx8